Professional Odoo development
If you plan to Build a feature, app, or module that doesn't exist in Odoo, we offer the best development services for any company using Odoo ERP
Experts in Odoo will help clients figure out what they need for their business and create new features or apps that can't be found in the software or are hard to set up.
At DevTalents, our experts who work on Odoo know how to create new features for your business without breaking anything you already have. They know when and how to do this properly.
Odoo Development Services
What development Services Covers?
Process of Odoo development Services
Experts from our team believe in following the standardized process so that each possibility can be considered before the finaldevelopment.
1
step 1
Requirements
analyze and discover your company's processes, understand your challenges, define your needs, and advise you on the different options available.
2
step 2
Analysis
Check the draft specifications and see how they're different from Odoo, then determine if any changes are needed.
3
step 3
Estimation
This phase helps us and our clients to understand how much time the customization is going to take and the amount of investment. Both, the cost and time depend on the complexity of the Odoo customization process.
4
step 4
Development
If the customer wants a completely new module or app, the development team will start creating and constructing the new app.
5
step 5
Customization
Start Customization to begin making changes and building Odoo to fit your needs: make the Odoo system more advanced.
6
step 6
Testing and Demos
Show how the project is moving ahead frequently: we provide for this an instance of test.
7
step 7
Project Delivery
Get your project ready for use on time and keep it safe with automatic backups and strong security measures.
8
step 8
Data Imports
We assist you in moving a lot of information from your previous system into your Odoo instance.
9
step 9
Training
Provide a complete training session for your users and customers so they can learn how to use the system correctly.
10
step 10
Maintenance
Keep taking care of the application even after the project is done to make sure it runs well.
11
step 11
Support
We provide after sale services: we guide and give support to help you out from configuration and production issues.
Types of development Services
We offer two types of development services
Hourly based development
In this, you can purchase hours for your development work. You just need to discuss the development work with our team , then you can purchase Hourly Package for yourdevelopment.
Pre-required development
In this, you first need to provide us with the complete requirement for yourdevelopment, then we will provide you the quote based on your requirement.
Why Choose Us?
Quality Odoo services
Creative a technical team
High-Quality coding development standards
No-third party outsourcing
Data security
Hands-on experience in all Odoo modules
Expertise in all versions of Odoo
Transparency in communication
+9

Years of experience

+80

Projects done

+50

Happy clients

+15

Served Countries
Odoo Services
Grow your business potential with our Odoo services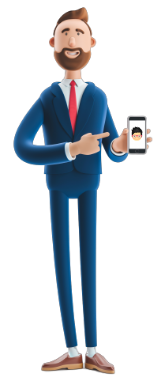 Schedule a meeting to take your business to the next level.