We're extremely pleased to announce the launch of our newly designed website. With a mission to make the new website more personalized, faster, easier to navigate, and more user-friendly.
We have made our website look nice and easy to use so that users can find what they want easily and know more about us as a company.
We have refreshed our website to reflect the personality of DevTalents.
What's new on our website?
We are proud to announce the launch of the new company website, the logo upgrade, and refreshed colors, as part of the ongoing transformation of our company's brand.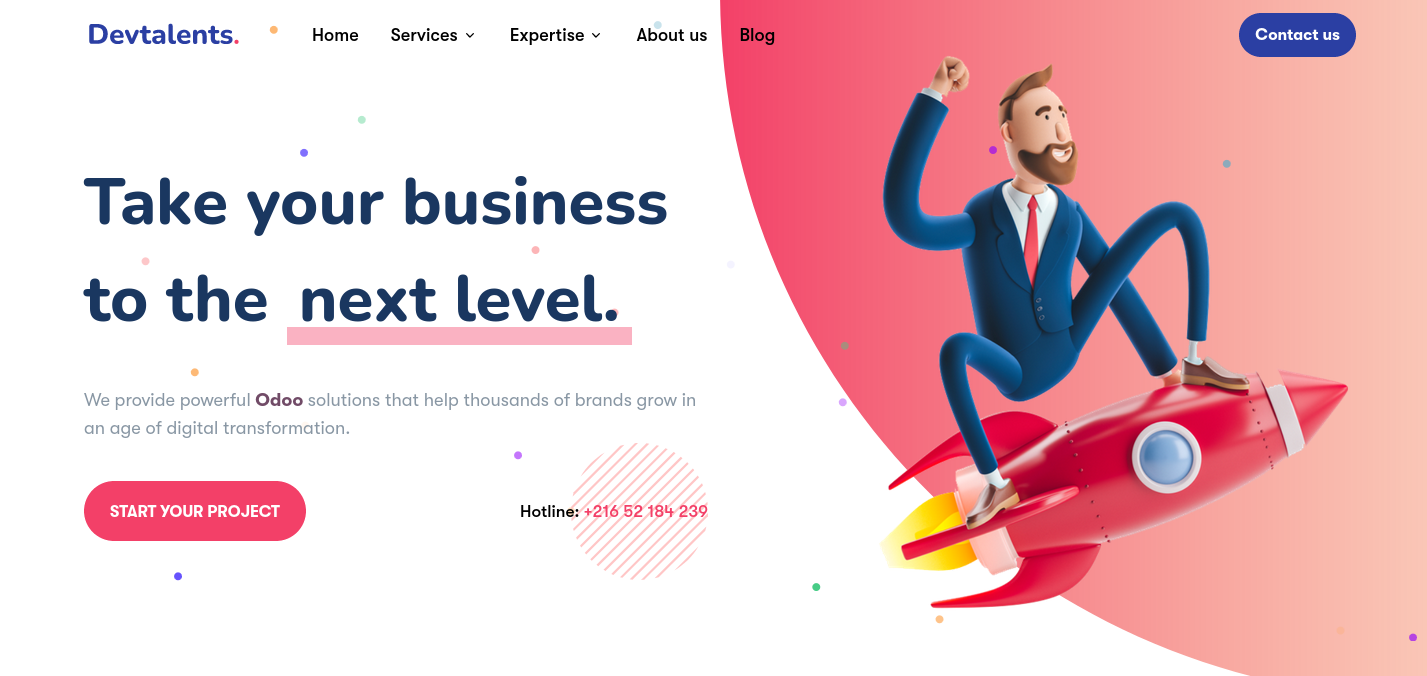 Our design is more modern and intuitive and with this fresh look, we wanted to make the user experience as simple as possible.Whether on desktop or mobile, the updated site will provide an elevated experience.
It's important for us to make information regarding our solutions, product features, and services easily accessible to our current and prospective clients. It is also fully responsive to mobile devices, making it easy to navigate on many web browsers and devices.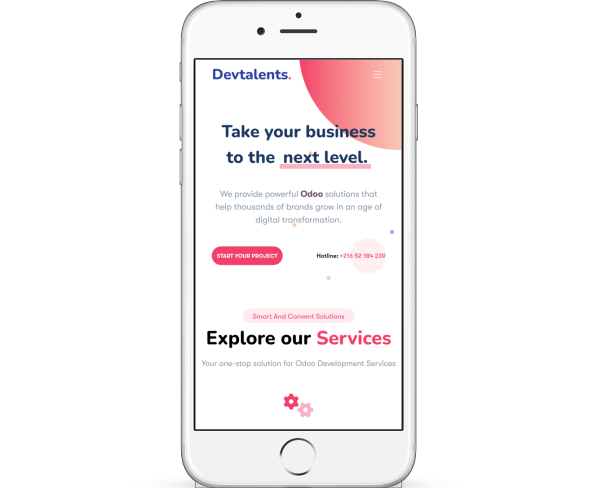 What happens next?
We will continue to develop and improve the website, including new imagery and adding video content in order to more expose our services and share our knowledge and experience.
We decided to work on blog, and make it full of reach content related to Odoo, in order to help Odoo users find some good information based on our experience and expertise.
We're proud of the new website and hope you are too. Have a scroll through our new website - we would love to hear your thoughts. Please also check out our social media channels for more updates!
Don't miss anything!